Hi
I've read all the webhook answers on here but none answer my issue unfortunately.
Basically Stripe is failing hundreds of times when using the following webhook from S2:
https://thehubsport.com/?s2member_pro_stripe_notify=1
I've asked my hosts and they are asking how to recreate the error, so I don't think they really understand the issue.
See attached my Stripe account showing all the failures: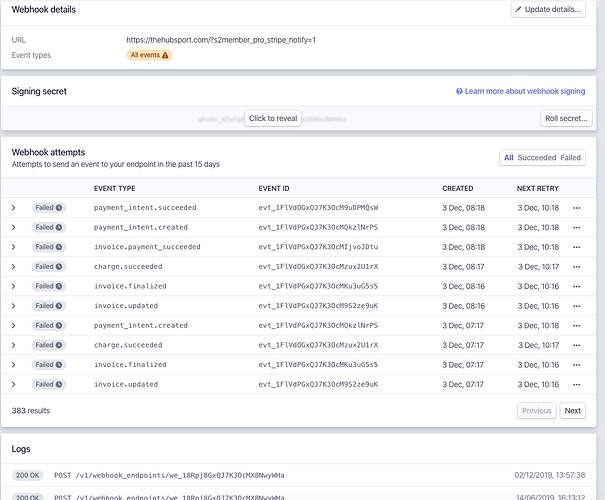 Can anyone help? As Stripe keeps sending me emails and I'm out of ideas now.
Kind regards
Dave