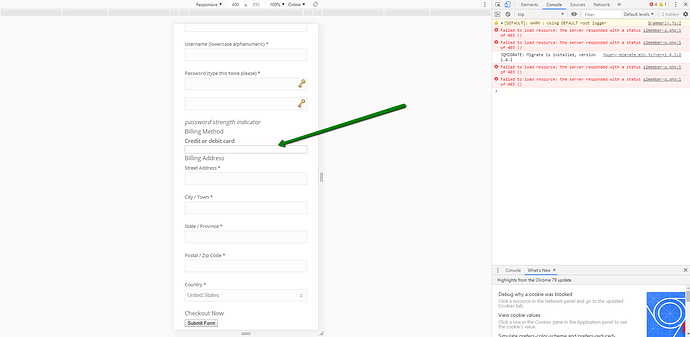 The stripe billing method form does not load. See attached image. Console shows a 403 on the js. Using Nginx namecheap hosing so not related to mod_security.
Server scanner doesn't work. Running it gives the same 403 page. Not sure what I need to adjust to get things working. No issues present when testing on my local machine.
Any help would be much appreciated. Thanks.