Okay, so I'm using Buddypress with standard S2 Member and am having an issue with users not being able to register after making payment. They select their membership, get redirected to Paypal, pay and confirm and then get redirected to the following screen :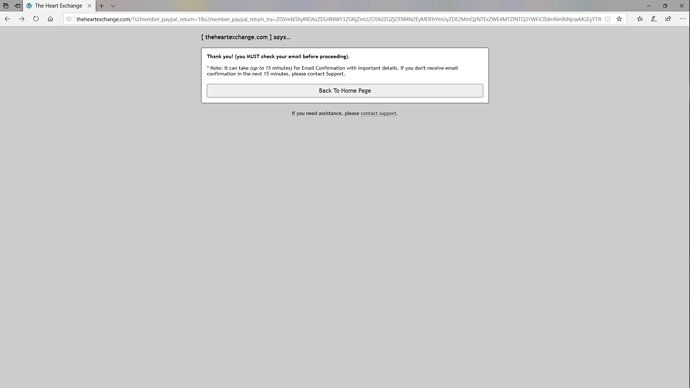 There is then no way to register for the site. I've tried it now with open registration both on and off, and with the integrate with Buddypress registration form checkbox clicked on and off under S2Member > General Options > Registration Profile Fields & Options. All to the same result. I've also used multiple different Paypal accounts and still no links or buttons or any indication whatsover of where to go register for the site.
The only email(s) received are from Paypal to the email account linked to the Paypal account that made the payment, saying that you've set up automatic payments with my site. No registration instructions.
Anybody dealt with this before or know what is going on?
Thank you for your help.