Hi guys,
I'm having trouble with the logout page (https://flit.bike/wp-login.php?action=logout). The log out link on the site is directed to this link, but when clicked it goes to a page saying "You are attempting to log out of Flit. Do you really want to log out?". When you then click logout, nothing happens on screen but you're taken to this link https://www.flit.bike/wp-login.php?action=logout&_wpnonce=08e0e9e02c. You then have to click the logout link again to actually logout (a bit of a faff)
Screenshot of second screen reached here: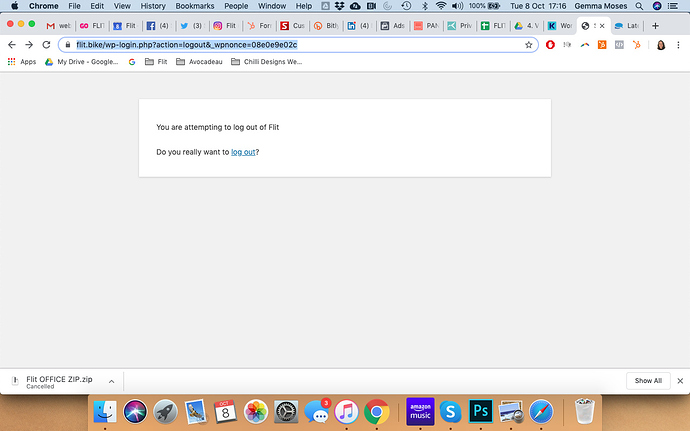 Do you know how to fix the problem? It would be best if the logout link just logs you out directly instead of having to click so many times to do so.
Many thanks,
Gemma